​G

ourmet burgers done right

GREAT TASTE, GOOD TIMES

Inspired by the everyday family cooking that we grew up with, you'll feel at home while savoring a great meal in our casual and relaxed dining room. Experience our inventive cuisine and desserts, attentive service, and a friendly atmosphere. Busy Boy was built with a focus on providing great food and service in a friendly casual atmosphere, we pride ourselves in using only the best and freshest ingredients possible.
Our Top

​ SANDWICHES & BURGERS

​Philly Chicken Sandwich $7.99
Philly Cheese Steak Sandwich $7.99
Roast Beef Po' -Boy $6.99
Turkey Po' -Boy $6.49
Original Po' -Boy $6.99
Classic Cheese Burger $7.99
Mushroom & Swiss Burger $8.29
Jalapeno Cheese Burger $8.29
Deluxe Cheese Burger $8.59
Jr. Cheese Burger $6.49
Grilled Chicken Burger $7.99
Grilled Chicken Jalapeno Burger $8.29
Tuna or Chicken Salad Sub $5.99
Mamma's Meatball Sub $7.49
Grill Fish Fillet Sub $8.29
Grill Chicken Sandwich $7.99
Crispy Chicken Sandwich $7.99
Crispy Chicken Burger $7.99
Our Top
Desserts
Chocolate Crepe $6.99Smore's Crepe $7.99Busy Berry Crepe $8.99
Apple Cinnamon Crepe

$8.99Knafa Crepe $9.99

add Gelato icecream scoop

​Chocolate Waffle $7.99Fruit Waffle $8.99Brownie Waffle $8.99Lotus Cream & Fruit Waffle $9.99​Milkshakes & Smoothies Coffee & Tea Espresso & Gelato & Affogato

​
WE USE ONLY THE FRESHEST HALAL INGREDIENTS
Come dine in
HOURS & LOCATION
Powered by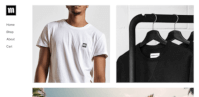 Create your own unique website with customizable templates.